The Partnership
Ryan Gwozdz and Alan Brinton got to know each other from their years of working in the New England craft brewing industry – Ryan as head brewer for Mayflower Brewing and Alan as founder of Grey Sail Brewing of Rhode Island. The concept for South County Distillers began in early 2018, when Ryan, wanting a slight deviation from his brewing career, floated the idea to Alan of building a craft distillery on the Grey Sail campus. Alan, a staunch bourbon and rye enthusiast, was excited about the idea of producing craft spirits. Grey Sail Brewing of RI had just finished a major brewery expansion so the timing was perfect for a new project. The wheels were set in motion and over the next several months South County Distillers became a reality. The partnership between Ryan and Alan cemented quickly from a shared vision: producing top quality spirits entirely in house, using innovative techniques and ingredients while respecting tradition.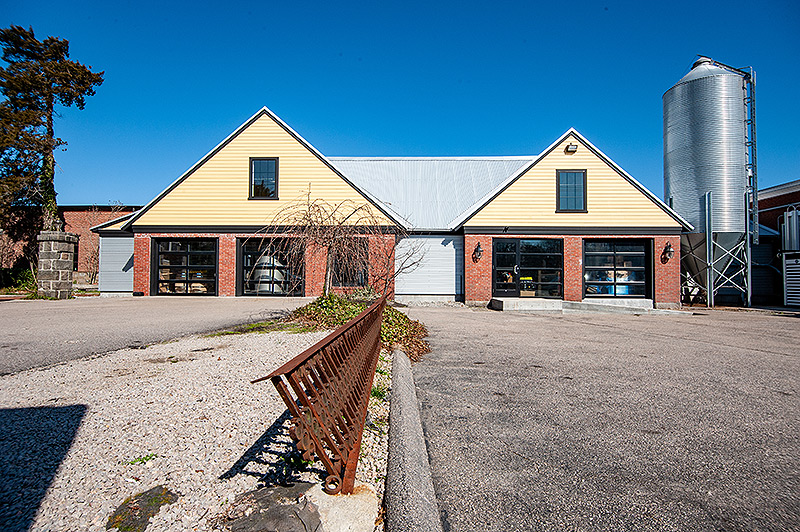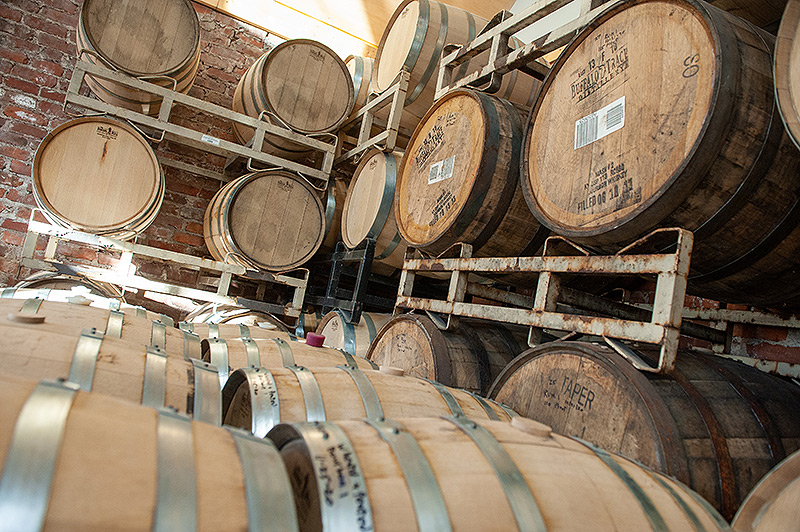 The Distillery
The centerpiece of our operation is a 300 gallon hybrid copper still which allows us the flexibility to create any spirit we can dream up. We have since established our core line of clear spirits, along with an array of pot-stilled sour mash whiskeys which are currently aging in oak casks.
The Name
While you may not find South County on a Rhode Island map, any local will tell you it spans the length of the southern shore defined by beautiful beaches, landscapes and ocean views. We are proud and grateful for the privilege to do something we love in an area we love to do it, and we wear that pride on every bottle of South County Spirits.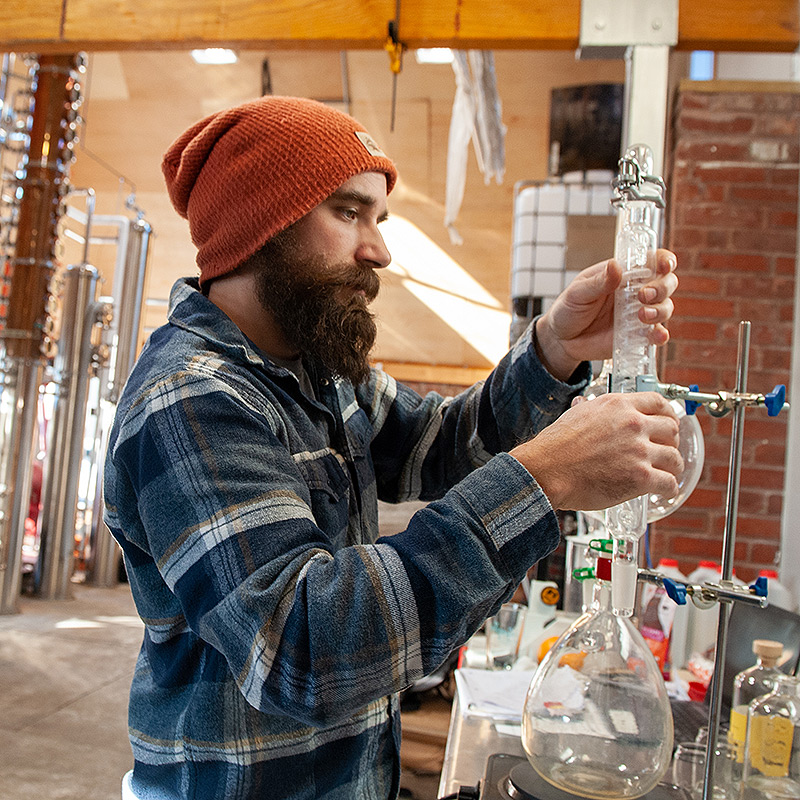 Ryan Gwozdz
Ryan Gwozdz, a Massachusetts native, began brewing commercially during his freshman year of college. He quickly realized this was the career path he was going to pursue, and after graduation went on to complete the American Brewers Guild. From there, Ryan would spend the next fifteen years working in craft breweries, the last twelve of which as the Head Brewer at Mayflower Brewing in Plymouth, MA. Ever thirsty with the desire to learn, Ryan began to study and practice the art of crafting fine spirits early on in his brewing career. After years of endless reading and practice of distilling techniques, he began to hone-in and refine his craft, which he now puts to use at South County Distillers.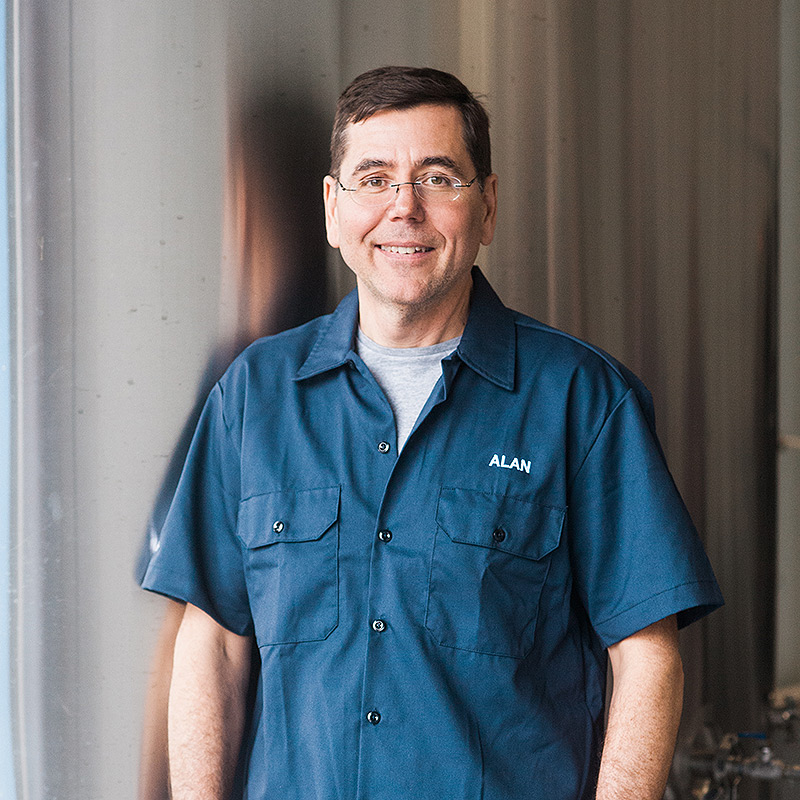 Alan Brinton
After spending most of his life as a chemical engineer in the pharmaceutical industry, Alan decided to pursue his life-long dream of opening a craft brewery. With the support of his beautiful and loving wife Jennifer and help from some friends along the way, Grey Sail Brewing of Rhode Island went from dream to reality in 2011. With four young children to support, it wouldn't be until 2017 that Alan could leave the pharmaceutical industry to be at the brewery full time. Grey Sail has grown exponentially since opening its doors almost ten years ago, and Alan is excited to relive the experience all over again with South County Spirits.
In the News
Edible Rhody
Providence Journal
South County Magazine
WPRI
Rhode Island Monthly